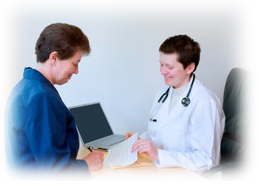 Students learn to identify essential elements of medical office environments. Students learn to apply rules of medical record coding systems, creating and using a word processing document, type data into a computer, identify various methods for determining patient fees, complete a written itemized billing statement. Student learns to use different Office Equipment like Computers, Fax Machine, and Adding Machines etc. Students learn to use computer programs like Microsoft Word and Excel. Students will learn to make appointments and reminders, entering and storing diagnosis codes and filing information.
New York Medical Career Training Center offers inclusive medical office administration training courses to train medical and non-medical graduates for the managerial and administrative activities performed in the health care centers. Medical administrators perform general, administrative, and specialized duties.
Our medical office administration training courses cover:
Keeping track of daily activities performed in a health care institution
Managing and organizing records
Managing payroll systems and ensure timely distribution of salaries of the staff
Maintaining an effective medium of communication among staff
Answering phone, and scheduling meetings
Handling important mails, documents and orders of medical supplies
Course Objectives:
To prepare candidates as per the latest standards of the health care industry
To make candidates expert and proficient in handling different types of administrative jobs
Developing leadership qualities in the candidates
Candidates will be trained to use office equipment such as fax machines, printers and computers easily
The candidates will be taught how to develop effective strategies for managing medical offices
Our medical office administration courses will help students in gaining both technical and conceptual knowledge in management concepts, and analytical skills which will help them in performing their duties and responsibilities with perfection.