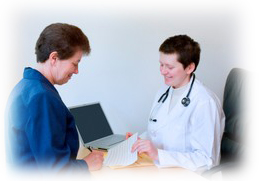 Financial Aid is available for those who qualify. For more information please call us for an appointment with our qualified career counselor.
Overview: At New York Medical Career Training we ensure quality education through our state of the art labs and qualified instructors. New York Medical Career Training Center is offering Financial Aid for Medical Assistant training program. We offer 600 hours of class room training and 300 hrs of internship in the hospital or private doctor offices.
Our qualified counselors can help you to meet your financial needs. We help our students by guiding them to make right choices. We offer flexible and interest free payment plans for our students.
Facts about medical Assistant career
Employment is projected to grow much faster than average, ranking medical assistants among the fastest growing occupations over the 2008–18 decade.
Job prospects should be excellent, particularly for those with formal training or experience, and certification.
About 62 percent of medical assistants work in offices of physicians. 13 percent worked in public and private hospitals, including inpatient and outpatient facilities; and 11 percent worked in offices of other health practitioners, such as chiropractors and optometrists. Most of the remainder worked in other healthcare industries, such as outpatient care centers and nursing and residential care facilities.