When you hear the word healthcare, the first thing that comes in your mind is doctors and nurses. While you might want a career in the healthcare industry, the image of doctors or nurses might not align with the goals that you have in your mind. You can either want to work hands-on or want to help more people with day to day patient care.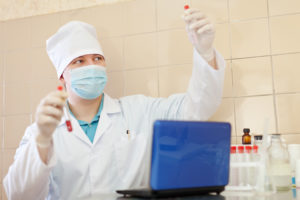 Healthcare industry has so many fields that are trending and can offer you a great future in the industry. Here are top 4 careers for making it big in the healthcare industry:
Pharmacy technician

This is one of the leading career choice for people in healthcare industry. Under the direction of the pharmacist, the technician dispense the medicine to the patient. The interaction is necessary with patient as the technician has to collect all information before giving the medicine. According to The U.S. Bureau of Labor Statistics, the median annual salary of $30,410 for pharmacy technicians with certifications. The career projection marks the job of pharmacy technician at roughly 20%.
Medical Assistant

A medical assistant assists the physician in the day to day activity of the hospital and clinic. A medical assistant records the vitals of patient, informs and educates them about the illness and the treatment. The employment projection for the medical assistants is projected to rise 23 percentile. The aging baby boomer generation is credited for the increase in the employment numbers.
Dialysis Technician

It is said to be one of the most easiest career choices. A dialysis technician works with the people whose kidneys don't work properly. To be a dialysis technicians, you have to enroll in certificate program. You will be required to pass state licensing exams. The U.S. Bureau of Labor Statistics have reported the median annual salary of $32,277. The career projection marks the job of pharmacy technician at roughly 15.9%. The licensing and certification is mandatory in all states of the country.
Medical Billing Code

The medical billing coder is assigned to the task of processing the records and information of the patient. The coders are required at small, medium and big clinics and hospitals. The training helps the coder to understand the codes and analyze the available information. The responsibilities of a coder will include assigning codes, scheduling appointments, completing claim forms, carrying out various administrative work, and more. The career as coder will give you little or no interaction with the patients. This position is perfect for you if you love to crunch numbers and analyze information.
The healthcare industry changes with the improvement in the technology. The careers of this industry extend outside the hospital. With traditional jobs taking the backseat, the new careers give the individual a chance to grow career -wise as well as personality-wise.
Want to know more? Contact New York Medical Career Training Center. They are the leading medical training and financial aid approved school in Queens.