The medical field is growing rapidly. If you want to become a part of the medical sector you have to opt a medical course. It's not compulsory that you need to spend years to study for joining a medical facility. If you are interested in the medical field, you have plenty of options to choose from. The important thing is to set the goals and choose the right training course. Certified Nursing Assistant CNA training is one of the courses that you can choose. In this blog, we will discuss the responsibilities of a CNA and qualification required to become a CNA. Nursing is one profession, which is in huge demand all across the world. Certified nurses usually work under the guidance of registered nurses (RNs).
CNA Training-
To enroll in the CNA training course, the basic qualification is a high school diploma or GED. The total course length is 130 hours. 100 hours are for classroom training and 30 hours are for the internship. The internship is held at a Nursing Home under the supervision of an RN (Registered Nurse). In the nursing home, the students learn the basic clinical experience.
Responsibilities of a CNA-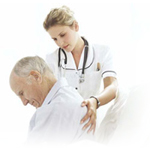 A CNA usually works close to patients and elderly people on a daily basis. The basic responsibility of a CNA is to take care of the health of the patient who is ill or aged. CNAs give the most personal care to the patients. The main responsibilities include- taking the basic vital signs of the patient such as- pulse, temperature, and blood pressure. Other duties include cleaning and bathing patients, helping them with dressing, eating and to report to other medical staff in case there is any drastic change in the vital signs mentioned.
Job scope-
With the advancement in technology, the death rate across has decreased significantly, which le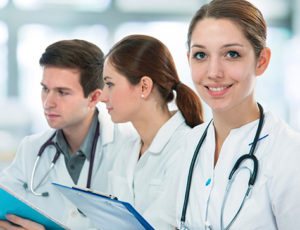 ads to an increased need for nursing homes and old age homes. Ultimately there will be a great demand of CNAs in the coming years. According to the reports given by the United States Bureau of Labor Statistics, the job opportunities are expected to increase by 18% from 2014 to 2024, which is more than average of other job professions. At present, the average salary of a CNA is $25,710 and CNA employed by the government earn $31,130 a year or more on average.
If you want to become a Certified Nursing Assistant, we at Medical Career Training Center offer a CNA training course in NYC. Our main goal to provide the skills that are necessary for the student to earn a decent salary and a bright future.