The role of a certified nurse assistant is important, especially in the US where doctors and other medical staff depend completely on skilled and qualified professionals to complete fundamental responsibilities such as- recording the blood pressure of a patient, compiling medical histories of the patient and communicating with the patients for appointments with the doctors. It is one of the great medical fields which you can choose if you are planning to enter the medical industry. A great advantage that you have not to spend years to study for becoming a profession.
Role of a certified nursing assistant or a nursing aide- A certified nursing assistant (CNA) plays an important role in hospitals and other medical care premises. CNAs are also known as multitaskers, as they are perfect in the clinical and administrative work. Nowadays, hospitals are depending on the knowledge and skills of medical assistants more and more. They are responsible to manage the administrative tasks in laboratories, hospitals, clinics, medical offices, and in other settings.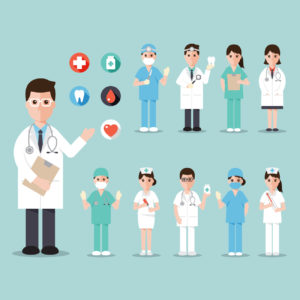 Since CNAs have daily contact with patients, they are gatherers of vital information about the patients' conditions, which they need to tell directly to the responsible people like- doctors or registered nurses.
How to become a certified nursing assistant?
Certification can highlight the quality of your training and provide an additional credential for obtaining employment in the field. In some cases, certification may be required for job opportunities in some States. To become a certified nursing assistant, the basic qualification is a high school diploma. Before enrolling in the certified nursing assistant training program, you must pass a high school diploma. Students receive classroom and lab instruction as well as supervised clinical experience in a training program. The nursing assistant training program is an opportunity to learn basic skills and prepare for a career in the healthcare and medical field.
There will be a great demand of CNAs in the coming years. According to the data given by the United States Bureau of Labor Statistics, the employment rate is expected to increase by 18 percent from 2014 to 2024. It is important to mention here that this job growth is more than average of other job professions.
Want to become a Certified Nursing Assistant? Want to know more about CNA Training Program in NYC? We, at Medical Career Training Center offer CNA training program and many other medical training programs.