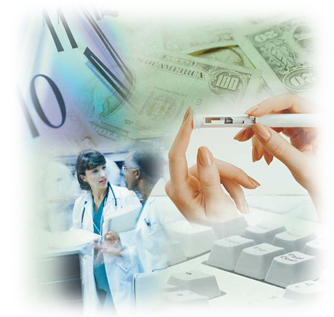 Student's get and overview of medical insurance learn coding procedures, and insurance billing procedures. Students learn through computerized billing simulations how to create, save, retrieve, edit, and maintain patient files. In addition, post payments to patient accounts, produce insurance claim forms, correct and resubmit rejected claims, produce insurance claim activity reports and enter electronic claims.
At New York Medical Career Training Center, medical billing training is of 60 hours. This program is designed to help students get an overview of medical insurances and the associated billing and coding procedure. Students are taught billing techniques with the help of computerized simulations, which shows how to create, edit, retrieve, and save patients' insurance record and files.
Responsibilities of medical billing and coding specialists
These professionals are assigned the task and responsibility of processing patient's records and data related to their treatment and medical insurance information. While small medical offices may assign the task of both billing and coding to one individual, these are actually two separate jobs.
Coders are responsible for assigning codes to medical processes for the purpose of obtaining right reimbursement from insurance companies. They do not have to interact with patients or insurance agencies, and so this profession is good for candidates, who like crunching numbers, analyzing information and processing codes.
Medical billers are responsible for correctly billing insurance agencies and ensuring medical reimbursements. They interact directly with insurance companies as well as patients.
After pursuing this program, students will able to:
Handle medical billing
Ensure document submissions to insurance agencies
Fill insurance claim forms
Fix appointments
Process bills and documents
Explain medical insurance to patients
Upon completion of training, candidates get qualified to work in clinics, hospital, nursing homes, dental offices, and other such medical units, where medical coder and billers are always required.